AGIC 2014 - Another Success!
Thursday, 31 July 2014
Agrifood Technology was proud to once again be an integral part of the Australian Grains Industry Conference (AGIC) on the 28th & 29th July, 2014.
Being a long standing sponsor of the event, each year we look at ways in which we can put something back into the industry, which has been a significant part of Agrifood Technology since its beginning. Link to AGIC and conference website - http://www.ausgrainsconf.com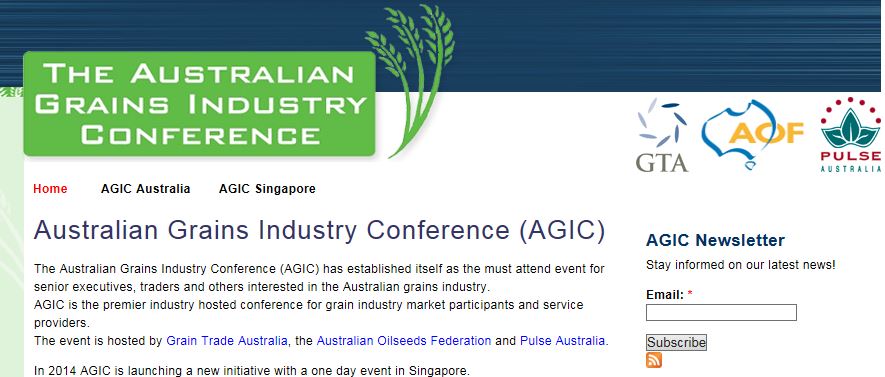 Sponsoring an event such as AGIC provides a platform to show case to the industry that we are and will continue to be a major player in the grain testing market. Agrifood Technology continues to strive to remain the leader in the grains industry at providing a full range of testing services from basic wheat tests right through to end product analysis and evaluation.
Whether you require quality testing such as Test Weight, Protein, Screenings, Falling Number or you have food safety requirements such as Pesticide Residues, Heavy Metals and Mycotoxins - Agrifood Technology is here to assist.
For further Information on Grain Testing: