Nutrititional Profiling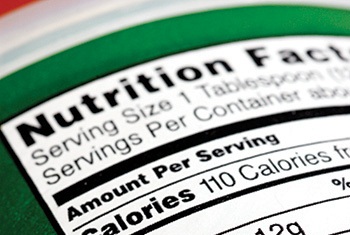 Need Food Testing? Gluten-free? Low-salt? No saturated fats? Health benefits? Vitamin-enriched? With nutritional profiling by Agrifood Technology, you can back your food product claim with the facts and keep consumers in the know.
With highly experienced scientists who are experts in their chosen fields, and quality assured scientific testing in state-of-the-art laboratories, Agrifood Technology quickly and accurately determines the nutritional value of your product. We help you meet rigorous regulatory codes and mandatory food standards, and comply with all of the Australian and international quality control and labeling requirements.
It's not only the regulations you need to satisfy. Consumers today are much more aware of the health benefits of many foods and are demanding a much greater level of information. Agrifood Technology can supply the information consumers want - right down to vitamin content and micro-nutrients - so you can get your food out in the marketplace and on the shelf.
Nutritional Testing
Agrifood Technology screens a wide range of food products to detect ingredients and components such as:
Cholesterol
Mono, poly, unsaturated & saturated fats
Gluten
Protein
Sodium, Calcium & Potassium
Total carbohydrates (sugar & starch)
Total dietary fibre
Total energy
Processed Food

Stockfeed Analysis
Agrifood Technology's stockfeed analysis services provide you with information about:

Acid detergent fibre
Ash
Cholesterol
Crude fibre
Energy
Fat
Lysine
Moisture
Neutral detergent fibre
Protein
Starch
Sugar
Total carbohydrates
Total dietary fibre
Vitamins
Oilseed Testing
Canola, safflower, sunflower, linseed and other oilseeds and their by-products are tested for oil content and moisture using traditional wet chemistry methods or rapid Near Infrared Reflectance (NIR) technology. Oils can also be further tested for free fatty acids, peroxide values and fatty acid profiles.
Wheat has the most stringent quality assessment tests of any other unprocessed food for export. Agrifood Technology conducts most of them.
Whether you are a food manufacturer or processor or a stockfeed producer, the provision of quality information is essential in setting your product apart from the competition. Agrifood Technology conducts analysis for Australian food and feed manufacturers that provides guidance for quality control, dietary management, labelling and compliance with Australian food standards and regulations.
Highly experienced analysts conduct the analyses in modern well-equipped facilities and our rigorous laboratory monitoring procedures ensure the accuracy of the results provided. The laboratory's operations conform to the requirements of the National Association of Testing Authorities (NATA ISO 17025) and ISO:9001 (2008) certified.