Nutritional Profiling Services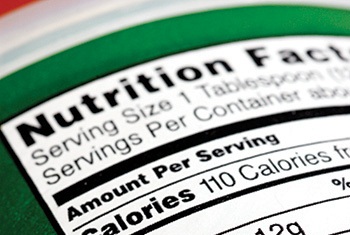 If you are in the food industry, you know the importance of nutrition labels on the foods you produce and sell. Your company's reputation is at stake when your customers rely on the accuracy and details of your nutrition labels.
At Agrifood Technology, we have over 30 years of experience in this field, and we are proud to serve Australia with our testing facilities around the continent. If you need nutritional profiling services, contact us today to learn more about how we can help.
What is nutritional profiling?
Nutritional profiling involves testing for a variety of things as detailed below:
Energy
Carbohydrates
Protein
Fat content
Fat profile – Trans, saturated, unsaturated and omega fatty acids
Sugars
Sodium
Total dietary fibre
Moisture and Ash (used to calculate energy )
In additional there are a variety of other components that are important for some food products like:

Vitamins
Minerals
Amino acids

Our team of scientists at Agrifood Technology are experts in their fields and will help you meet food standards and your quality requirements.
Why is it important?
Many people rely on these details, especially if they are closely watching what they eat or if they have strict dietary restrictions. For example, some people must really watch how much sodium or cholesterol they consume, so they pay close attention to all the nutrition labels on their foods. However, if your food's nutrition facts are inaccurate, you could risk harming their health and losing their business.
Instead, you want to show your customers that you value their health and let them know they can trust you and your nutritional information. You can rely on Agrifood Technology to give your customers all the accurate information they need when they consume your products.
For more information about our nutritional profiling services, contact Agrifood Technology today by filling out our online contact form. You can also contact our client services team directly at [email protected]