GCMSMS Capability & Capacity Improvement
Wednesday, 28 January 2015
The Food Safety Laboratory at Agrifood Technology uses state of the art instrumentation to analyse for a wide range of pesticide residues in Grains, Grain Products, Fruit, Fruit Juices, Fruit Concentrates, Vegetables, Vegetable Juices, and Vegetable Concentrates.
The large range of pesticides are targeted to detect those chemicals used in the agricultural sector for the production and protection of crops from common pest and fungal attack. The properties of each pesticide can be quite different and requires the use of two techniques, Liquid Chromatography (LC) and Gas Chromatography (GC) with detection using Mass Spectroscopy. The Food Safety Laboratory has for many years used Liquid Chromatography with Triple Quadrupole Mass Spectroscopy (LCMSMS) and Gas Chromatography with Single Quadrupole Mass Spectroscopy (GCMS). With advancement in technology the laboratory has now commissioned the latest in Gas Chromatography with the addition of Triple Quadrupole Mass Spectroscopy (GCMSMS).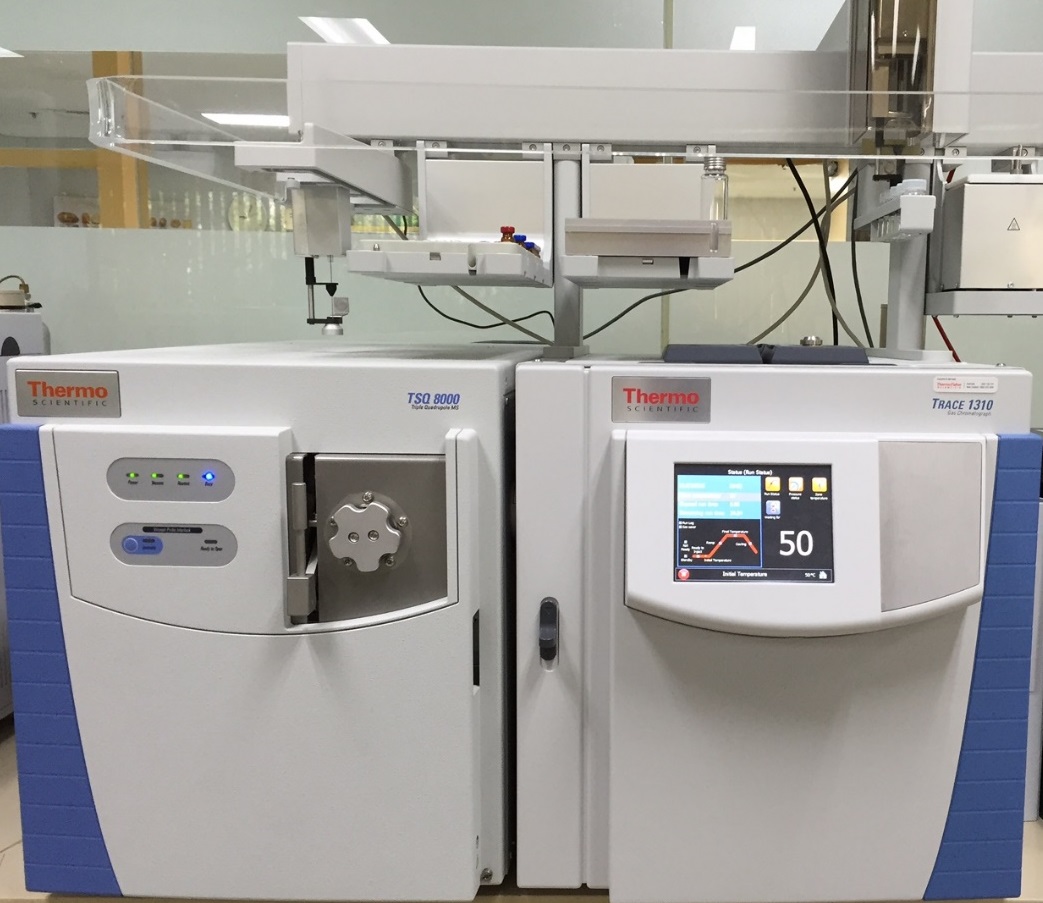 The Thermo Scientific TSQ8000 has been introduced which offers lower detection limits, better selectivity and shorter run time. This enables the Food Safety Laboratory to provide quick, accurate and cost effective pesticide analysis to our customers.
The instrument uses Tracefinder EFS (Environmental Food and Safety) software which is designed to manage the processing of over 150 compounds on large numbers of samples with relative ease.
Contact:
For more information on this service contact us on 1800 801 312 or [email protected]