NATA Mycotoxins - Advancement
Friday, 29 May 2015
Many commodities contain dangerous levels of mycotoxins which are byproducts of fungal growth due to poor growing, storage or handling conditions. These toxins if undetected can be incorporated into food products consumed by humans or animals.
At Agrifood Technology we have developed a screening method using Liquid Chromatography and Triple Quadrupole Mass Spectrometry (LC-MSMS) for a wide range of commodities and food products. The use of LC-MSMS is highly selective and virtually eliminates the matrix effects that can be seen on HPLC or LC-MS chromatography.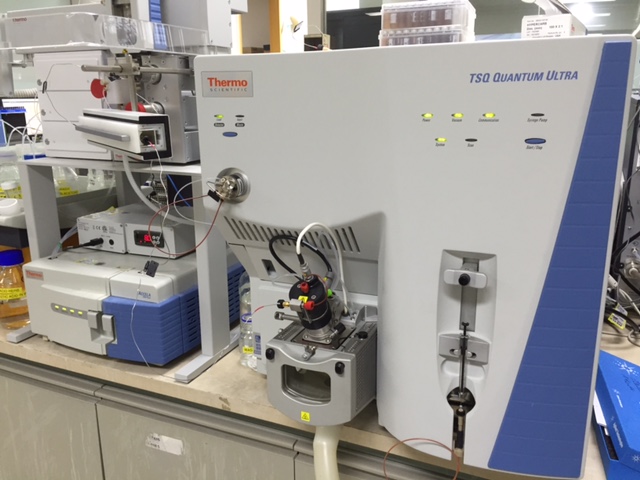 Thermo Scientific TSQ Quantum Ultra
In one sample injection we are able to detect and accurately quantify the following mycotoxins:
Compound

LOD

(µg/kg)

LOR (µg/kg)

Aflatoxin B1

0.1

1

Aflatoxin B2

0.1

1

Aflatoxin G1

0.1

1

Aflatoxin G2

0.1

1

Deoxynivalenol

50

100

Fumonisin B1

10

20

Fumonisin B2

10

20

HT2

5

20

Nivalenol

50

100

Ochratoxin A

0.5

1

T2

10

25

Zearalenone

5

20

Following extensive validation protocols we can now provide this as a NATA accredited service and ensure that your products are not containing potentially lethal toxins that may end up in animal feed or ultimately the human food chain.
Contact Us:
Please contact us to discuss your chemical testing requirements on:
1800 801 312 or [email protected]