HACCP Conference - 2017 is now on!
Wednesday, 30 August 2017
The 2017 HACCP conference is now on and running in Sydney.
Maintaining farm-to-fork traceability and safeguarding brand trust is a significant challenge for the Australian food industry. With an ever increasing global supply chain, food businesses are under pressure to ensure the safety and quality of their product while maintaining a competitive price.
To explore these challenges, the theme of the 2017 Australian HACCP Conference is 'Creating Trust & Transparency in the Global Food Industry'.
When: 30-31 August, 2017
Where: Doltone House Hyde Park, Level 3, 181 Elizabeth Street, Sydney NSW 2000
Why should you attend?
Gain insights from a plethora of globally recognised speakers who are working with leaders on the latest food safety challenges.

Access networking opportunities, allowing you to meet with and learn from other food safety and quality assurance professionals.

Recognise and celebrate with your peers at the HACCP Conference Awards Dinner.
Agrifood is a major exihibitor - so come and visit our booth.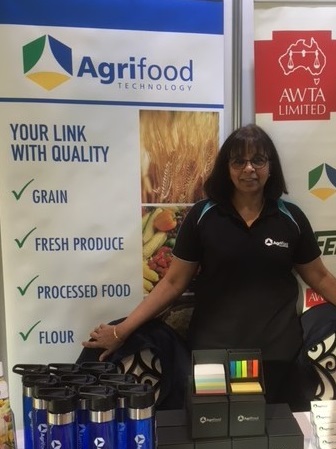 Link:
http://australianhaccpconference.com.au